Welcome! Here are the website rules, as well as some tips for using this forum.

temporarily moving radiator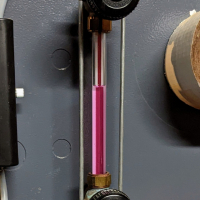 So, the wife wants to paint a room and wanted to just paint around the radiator.

I can't have that as its just not the way I do things so I need to move the radiator out of the way until we're doing painting.



Whats involved in this? I assume I simply throw a pipe wrench on the spud nut, spin it off and move the radiator out of the way, and reverse to reconnect it?



Do these usually come apart easily and go back together without a leak or am I asking for trouble?
Single pipe quasi-vapor system.
Typical operating pressure 0.14 - 0.43 oz.
EcoSteam ES-20 Advanced Control for Residential Steam boilers.
Rectorseal Steamaster water treatment
Comments
This discussion has been closed.