Welcome! Here are the website rules, as well as some tips for using this forum.

suggestion on bad radiant install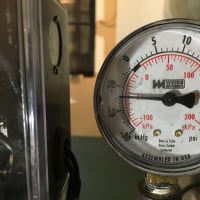 Looked at a badly installed slab radiant system where they did not insulate .I spent 2 days there durning the end of the winter and tested everything .The boiler is  a weil ultra mod con pipe completly wrong with no odr.The system is a mix of radiant in slab and staple up with extruded plates and some baseboard . all radint zones are manual mix valves also Did a heat lose and the boiler is properly sized did a combustion test and it faired fine .The biggest issue is the slab is sucking all the heat away.Ran this system for 12 hours with all zones calling it was only about 3o outside temp boiler never got above about 140 turned off the 2 basment radinat zones and the boiler temp came up to 180 and cycled properly.The staple up and baseboard zones worked fine .I know that the radiant in floor is screwed and the only zones that do not need supplement is the baseboard zone while the first floor staple up is about 25mbtu off .The HO states the baement and 2 nd floor zones do not maintain when it gets cold below 25 .He has had a nyc plumber take a look and he suggested to add a hi temp boiler for the baseboard zone and leave the radiants the way they are he did this all from a print and never took the 3 hour drive to roscoe to take a look .Aside from these issue the boiler is not even close to being piped correctly nor is the radiant espically with2 pumps on each radiant zone and all the boiler and main piping is 1 inch .I believe if  i remenber correcty the boiler was a 180.Where and how do you even start to explain the wrong doings by others .This is a vacation home and if i remenber it is about 3200 sf lots of windows,log construction and very tight also well insulated .What would you do aside from run away  peace and good luck clammy
R.A. Calmbacher L.L.C. HVAC
NJ Master HVAC Lic.
Mahwah, NJ
Specializing in steam and hydronic heating
Comments
This discussion has been closed.