Welcome! Here are the website rules, as well as some tips for using this forum.

dehumidifier / fan near water heater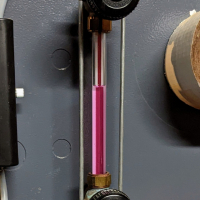 This may be a dumb question but I feel its worth the risk to ask.



I am running a dehumidifer in my basement near my water heater and I'm concerned it may cause a problem. 



My water heater is a Bradford White power vented 50 gallon model with their "Defender" system. My dehumidifer just happens to exhaust on the side that is towards the water heater.  It has not caused any problems or errors but I am concerned wind blowing towards the water heater may not be the best idea? 

The reason it is aimed in that direction is it gives me the best overall flow around the basement.  Due to my basements layout its not easy to simply move the dehumidifier, I would end up with other problems. Of course, if its a bad idea to have it aimed at the water heater I will deal with those problems, I'd just rather not if I don't have to.





What do you think?  Should this be a problem with a power vented (single  exhaust, no intake) water heater?   Please see picture for exact setup, its not directed at the water heater but does blow past it.
Single pipe quasi-vapor system.
Typical operating pressure 0.14 - 0.43 oz.
EcoSteam ES-20 Advanced Control for Residential Steam boilers.
Rectorseal Steamaster water treatment
Comments
This discussion has been closed.