Welcome! Here are the website rules, as well as some tips for using this forum.

Need help pulling a vacuum...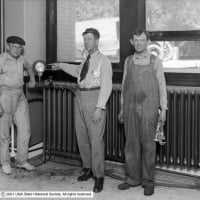 Timco
Member
Posts: 3,025
So I am pulling a vac on a small 1.5 ton system with a new JB gauge and JB 7cfm vac pump. I can get down to 50 microns but it jumps back to 1200 then slowly drops to 900 and holds. If I turn it back on, it is immediately at 60 microns. I pressure tested with nitrogen to 200 psi and it held for 30 min solid.



Any thoughts????



Thanks a ton! (or a ton and a half!)
Just a guy running some pipes.
Comments
This discussion has been closed.