Welcome! Here are the website rules, as well as some tips for using this forum.

Insulation question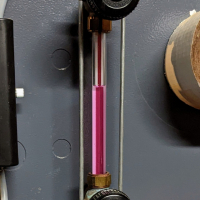 Ok I'm kind of confused and hoping someone can help me out.



In our house we have an unvented and uninsulated attic, I know, not the best situation.  I realize the reasons an attic should be vented but at the same time we are currently using ours for storage as we have nice stairs going up and a floor to walk on.



What confuses me is, if my attic is unvented and sealed fairly well doesn't the air gap between the ceiling and roof have insulating properties?  My understanding is every inch of air gap gives you 1 R value.  So anywhere I have a foot of air I should have an insulating rating of R-12 as long as there is no infiltration, correct?



This would mean most of my attic actually has an R value of between R-24 and R-60 if I am understanding this correctly. 



Again,  maybe I'm looking at this all wrong?
Single pipe quasi-vapor system.
Typical operating pressure 0.14 - 0.43 oz.
EcoSteam ES-20 Advanced Control for Residential Steam boilers.
Rectorseal Steamaster water treatment
Comments
This discussion has been closed.