Welcome! Here are the website rules, as well as some tips for using this forum.

Watts 1170-US-M2 Mixing valve check removal?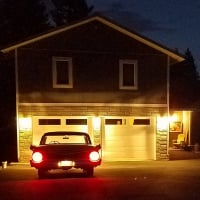 Just installed a heated slab system for a customer with a wood pellet boiler.  The system has a 40gal indirect, two baseboard zones, and a 900 sq. foot heated slab.  I opted for a simple thermostatic mixing valve since this is a small slab for an apartment.  This is a three 1/2" loop install in the slab, and a simple primary/secondary supply for the radiant zone only.  The other three zones are just zone with circulator (007).  My question is the Watts 1170 3/4" mixing valve is a dual purpose valve for domestic hot water as well as can be used for closed loop radiant.  It has plastic check valves in the cold and hot ports which seem to be very restrictive for this application.  Can I remove the plastic valves and run a taco 008 for the radiant loop (good for the calculated 12 feet of head at 2gpm).  I usually use injection mixing for large jobs, as well as have seen taco iseries with outdoor reset, but due the nature of this install I opted for simplicity and economics with a simple setpoint thermostatic valve and an air temp thermostat.



Thanks for the help.

Taylor 
Serving Northern Maine HVAC & Controls. I burn wood, it smells good!
Comments
This discussion has been closed.