Welcome! Here are the website rules, as well as some tips for using this forum.

PH testing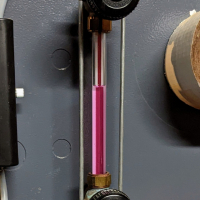 What is the easiest way to check the PH of your boiler water?  Most of the strips I find seem to be for urine and saliva, will they work with water?





Also, does the PH of boiler water change even if you don't add makeup water?  Does the mixing of carbon dioxide in with the water  increase the PH enough to matter over time?



Thanks,

Chris J
Single pipe quasi-vapor system.
Typical operating pressure 0.14 - 0.43 oz.
EcoSteam ES-20 Advanced Control for Residential Steam boilers.
Rectorseal Steamaster water treatment
Comments
This discussion has been closed.