Welcome! Here are the website rules, as well as some tips for using this forum.

Window A\C question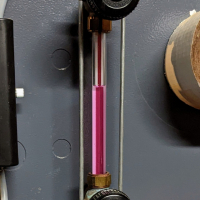 Just pulled a 1984 Friedrick window A\C out which was never removed and was lucky to get the window to close.  I guess the previous owners didn't mind the draft from it.



Now I need to buy one or more new units to cool the first floor of our house.  This includes a livingroom, diningroom and kitchen which is around 850sqft total.  Previous A\C was 10,000 btu's and actually seemed to keep it fairly comfortable by some miricle.  It usually doesn't get above 85F here but we have seen as high as 95-100 on the rare occasion.  Humidity can be very high though.



The way I see it I have two options.



A : a single 12,000 btu unit where the old 10,000 btu one was.

B : TWO 8,000 BTU units, one where the old one was and one in the kitchen.  This would give me higher output overall and the option to only run one most of the time.  It would also give me two smaller units which I can handle my self.  It would also spread the electrical load out more.  The only downside is it will tie up another window.



What do you think is the best move?  With two units I'm assuming a single unit running the compressor 70-100% of the time I'm assuming this will remove a lot more humidity, but how long will the compressor last?



Are there any recommended brands / models in these sizes?



Thanks,



Chris J
Single pipe quasi-vapor system.
Typical operating pressure 0.14 - 0.43 oz.
EcoSteam ES-20 Advanced Control for Residential Steam boilers.
Rectorseal Steamaster water treatment
Comments
This discussion has been closed.