Welcome! Here are the website rules, as well as some tips for using this forum.

20 gallon 120V GE electric water heater for sale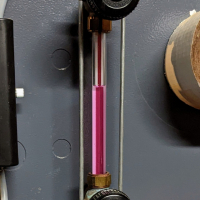 Up for sale is a 20 gallon GE 120V water heater I used for 2 months as a temporary water heater in my home.   While the water heater was only used for two months it did run for long periods of time whenever we took showers.  Its also not perfect cosmetically as it was in a pretty dusty area while I was working. 





Here is a picture of it while it was in use, I have the side cover and insulation.  I'm in Warren county NJ and asking $100.  Pickup only due to weight.
Single pipe quasi-vapor system.
Typical operating pressure 0.14 - 0.43 oz.
EcoSteam ES-20 Advanced Control for Residential Steam boilers.
Rectorseal Steamaster water treatment
Comments
This discussion has been closed.