Welcome! Here are the website rules, as well as some tips for using this forum.

air flow / velocity meter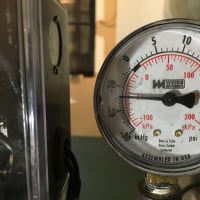 wondering whats the general thoughts on them .I have a supco unit which i have used to check my unico installs and it seems fairly accurate .I have been asked to test a and balance a 100 % make up air system .we had nothing to do with the install besides order the unit from what they specified .I am wondering will this supco DAVM+ will be acceptable or weather we should fork up over a grand for a better unit which will be used once .These reading are being ordered by the mech engeeners for them to get a CO .Again we had nothing to do with any thing on the install ,duct sizing or cooling sizing .We already kinda know that it will be screaming due to the duct sizing but we are only to get the readings and balance it out there are also no dampers any where and this was a union tin job wrapped with bubble wrap .Any input to as weather this meter will be accaptable would be great.Peace and good luck  clammy
Comments
This discussion has been closed.