Welcome! Here are the website rules, as well as some tips for using this forum.

Lennox direct vent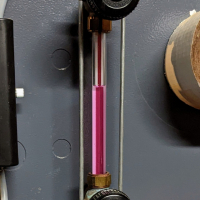 My parents have a Lennox direct vent forced hot air furnace from around 2006 and occasionally its giving an error which indicates not enough flow through the vents.



My understanding is either the blower could be bad, a sensor could be bad or there may be a restriction in one of the vent pipes.  Thats all fine but what I'm curious about is why isn't there mesh on the intake and exhaust to keep mice from getting in, and why isn't there a union or a coupler on the pipes so they can easily be unhooked from the furnace and cleaned?



I would think mesh on both pipes as well as a convient way to disconnect them would be a must during installation no?  We want to add this but I'm worried there may be something I'm overlooking and perhaps they are not there for a reason.
Single pipe quasi-vapor system.
Typical operating pressure 0.14 - 0.43 oz.
EcoSteam ES-20 Advanced Control for Residential Steam boilers.
Rectorseal Steamaster water treatment
Comments
This discussion has been closed.