Welcome! Here are the website rules, as well as some tips for using this forum.

9.29 btus per HDD per sq ft too high for new system?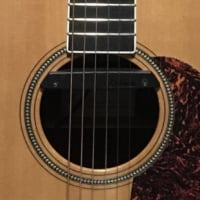 I question whether usage should be much lower given:

• 2156 sq ft 1950s house on LI, 47K heat loss

•5 yr old Buderus G115/3, riello 40 F3, Logamatic 2107 w normal curve, Buderus 50 gal indirect, new chimney liner, new Roth Tank. Two zones, run off T-stat.

•House kept at 70 (except two big rooms; porch is kept at 60; basement rads are off so real heat loss is much lower.)

• one elderly inhabitant

•Logamatic normal curve. house rarely gets below 65 at night.

• Nozzle .50 x 60W Delavan, runs smooth, no sooting.



Consistently uses 800 gal/yr. total heat and hw. Based on an average use of .33 gal/day during summer months for hot water only, I figured 122gal/yr for hw.



Combustion stats are ok, but stack temp never gets over 275 deg gross, which is ok by buderus current charts, but still pretty low according to many industry experts like George Lanthier.



I have seen reports by Wallies on this site with similar houses, older peerless boilers using 600 gallons a year.  Admittedly house is not airtight but it does have fiberglass insulation and when it was re-shingled years ago 3/8" of insulation board was installed.



Thermostat is fairly old honeywell chronotherm, anticipator set at .25, fairly close to the taco relay current (.18) which is considered the primary control here. When I'm in the house I sort of feel it comes on a bit too much but I can't quantify that. Perhaps t-stat night setback (70/65) and logamatic setback (72/63) should be lessened.



Any ideas? maybe new mix with biofuel burns less efficiently?
Comments
This discussion has been closed.