Welcome! Here are the website rules, as well as some tips for using this forum.

multi boiler pump opitions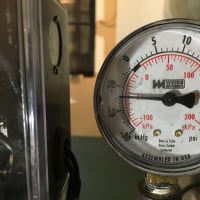 Wondering what the general opion is on a p/s multi boiler installation .The exiting piping has a 2 .5 inch supply and return head with each zone having it's own pump .What i planned on doing is installing 4  300,000 btu boilers pipe them in a reverse return each with there own pump and aquastat/circ relay and flow checks and tie into the exiting piping with a set of tees .Does this make more sense then 1 large pump which will flow through all the  boiler wheather they are firing or not .The only real difference is that instead of just a aquastat on each boiler they would have a aquastat/circ relay which would fire the boiler and cyle the pump .The piping from the boilers to the tees would be minium at best .Are there any faults with design that i am missing exept for the stand by lose of constant flow .The boilers will be stage with a tekmar w outdoor reset .The rest of the building controls shall stay as is so far .The boilers are for heat only no domestic so far .Thanks for any thoughts peace and good luck clammy
R.A. Calmbacher L.L.C. HVAC
NJ Master HVAC Lic.
Mahwah, NJ
Specializing in steam and hydronic heating
Comments
This discussion has been closed.