Welcome! Here are the website rules, as well as some tips for using this forum.

A\C stops working when cool outside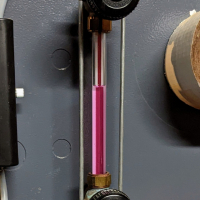 My parents are having a minor problem with their central air.  System works really good when its 80-90F outside but if its cooler out say around 70F the system completely stops blowing cold air.  The system starts out blowing good cool air but it slowly becomes warm.  Blower continues to run, compressor sounds normal and condenser fan is running.  highside line becomes cool and suction line is no longer cold.



Though it may seem odd to run the A\C when its that cool out the reason is the house gets warm during the day but my dad does not want to let the damp cold air in at night so he runs the A\C.  The area they live in tends to get very humid at nights.



Does this sound like a TXV problem?
Single pipe quasi-vapor system.
Typical operating pressure 0.14 - 0.43 oz.
EcoSteam ES-20 Advanced Control for Residential Steam boilers.
Rectorseal Steamaster water treatment
Comments
This discussion has been closed.