Welcome! Here are the website rules, as well as some tips for using this forum.

A coil freezing up....fast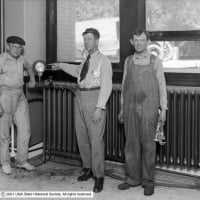 Timco
Member
Posts: 3,040
So I get this job handed to me. 4.5 ton coil, 5.5 ton condenser, maybe 900 sq' of space with vaulted ceiling and 5 registers max. I forget furnace size but way oversized. R-22. Coil freezes into a solid block of ice that grows out of the ducting.



My local rep says just put a TXV on it and a 3-ton condenser. Should be good to go. I do this and still freezing up the coil, within a few hours even. I adjust the TXV all the way in but still freezing. Charge is correct, TXV was installed exactly where the instructions said to put it.



Thoughts? Heading up there tomorrow. This is happening with outdoor temps in the mid to high 90's. Sorry I don't have more numbers for 'yall. Last trip up it was 76 in the room and stat was set for 69 and the coil was solid ice, all the way across.



On startup, it pulls a ton of heat out of the rooms and the AC feels nice and super cold. A few hours later with the coil frozen, not so good.



Thanks,    Tim
Just a guy running some pipes.
Comments
This discussion has been closed.