Welcome! Here are the website rules, as well as some tips for using this forum.

Need a pro's help with threaded fittings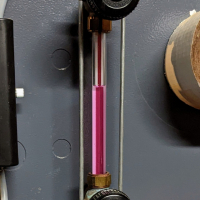 So far I've had very bad luck putting together NPT fittings in plumbing.  Some how my sweat joints are very good but most of the threaded connections I make for domestic water leak.  I have to assume I'm doing something wrong.

I use the typical thin white teflon tape and do 3-5 wraps and tigthen the fitting fairly tight.  Half of the time I end up with a connection that slowly wheeps.

These connections are all 3/4" if it matters.
Single pipe quasi-vapor system.
Typical operating pressure 0.14 - 0.43 oz.
EcoSteam ES-20 Advanced Control for Residential Steam boilers.
Rectorseal Steamaster water treatment
Comments
This discussion has been closed.