Welcome! Here are the website rules, as well as some tips for using this forum.

Solar collectors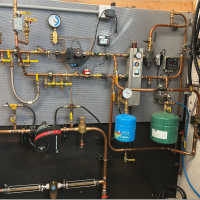 Suncatcher brand with fin tube type absorber 36"X76" 1inch header $85.00 each.



I also have some that were cut off to close to re-pipe, thanks to the roofer :) These would make ideal solar hot air collectors as seen at build it solar.com $50.00 each.



Located in SW Missouri, could deliver to Milwaukee area or along the route from SW Missouri.



hr
Bob "hot rod" Rohr
trainer for Caleffi NA
Living the hydronic dream
This discussion has been closed.