Welcome! Here are the website rules, as well as some tips for using this forum.

MZ25 boiler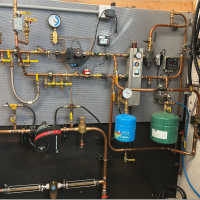 It was installed in my shop for about a year, been in the barn for 5. Needs some cleaning and TLC, set for LP but can be changed to NG with an orfice. Located in SW Missouri.



I will crate it up and sell for $125.00 you cover shipping.



I travel to Milwaukee and could deliver along the route I-44 to St Louis 55N, 39 & 43



hr
Bob "hot rod" Rohr
trainer for Caleffi NA
Living the hydronic dream
Comments
This discussion has been closed.