Welcome! Here are the website rules, as well as some tips for using this forum.

Fellow Marines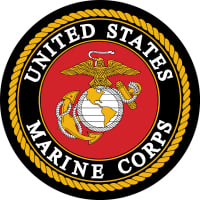 To all my fellow Marines in our industry. I just got back from vacation and in my mail was a letter fromm  the Agency of Toxic Subtances and Disease Registery. The letter states as follows:



Dear Christopher,



The Agency for Toxic Substances and Disease (ATSDR) is conducting a survey to learn more about the health of those who lived or worked at Marine Corps Base Camp Lejeune or Camp Pendleton. ARSDR is a public health agency within the Centers for Disease Control and Prevention. This projects is paid for by the Navy and the Marine Corps. It will begin when ATSDR sends you a health survey in about two weeks.



I am fully committed to this important project and strongly engourage you to participate. The more surveys that are filled out and sent back, the more reliable the results of the survey will be. Your particiaption is essential for this project's success.



Thank you for your time and consideration.



Sincerely,

F. Panter

Lieutenant General, USMC

Deputy Commander

Installation and Logistics



After reading I scratched my head as to why so I goggled Health issues for both bases. Nothing for Pendleton, but Lejeune is pretty scary. If your a Marine Vet and served on Lejeune as I did you should at the minimum read..

<a href="http://en.wikipedia.org/wiki/Camp_Lejeune_water_contamination">http://en.wikipedia.org/wiki/Camp_Lejeune_water_contamination</a> and the following. <a href="http://www.tftptf.com/">http://www.tftptf.com/</a>



Since I received the letter I'm very concerned. They say time is everything and I just scheduled my yearly physical and don't think I'm not bringing this to my docs attention.



Chris
"The bitter taste of a poor installation remains much longer than the sweet taste of the lowest price."
Comments
This discussion has been closed.