Welcome! Here are the website rules, as well as some tips for using this forum.

wire mess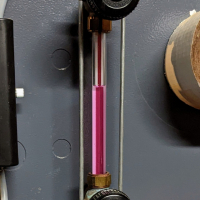 Is there something I am missing in this picture as far as why the wires are run the way they are.  I have no problem doing electrical work,  I simply don't want to change something that may have been done for a reason I don't know about.



I want to shorten all but the one going to the burner.  The long wire allows the door to swing open nicely.  Was also thinking of moving the switch to the main junction box rather than by it self on the side.



What really confuses me is for some reason the autofill cable goes all the way around the boiler rather then straight to the box.  The autofill is literally a foot from the box.  This wire makes it very difficult to clean the boiler.



All opinions welcome!
Single pipe quasi-vapor system.
Typical operating pressure 0.14 - 0.43 oz.
EcoSteam ES-20 Advanced Control for Residential Steam boilers.
Rectorseal Steamaster water treatment
Comments
This discussion has been closed.