Welcome! Here are the website rules, as well as some tips for using this forum.

Radiator vents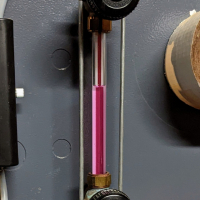 If radiators are properly sized for the rooms and mains are properly vented is there any need for adjustable radiator vents?

And even if adjustable vents are required wouldn't this mean on very cold days when the system is going near full swing those rooms would still end up over heated because all rads would end up totally filled with steam anyway?



I was thinking of buying a bunch Hoffman 40's or Gorton 5s or 6s but wanted other opinions first.  I have seen threads about the Hoffman 1A's being questionable but none on the quality of the 40's.



Thanks,



Chris J.
Single pipe quasi-vapor system.
Typical operating pressure 0.14 - 0.43 oz.
EcoSteam ES-20 Advanced Control for Residential Steam boilers.
Rectorseal Steamaster water treatment
Comments
This discussion has been closed.