Welcome! Here are the website rules, as well as some tips for using this forum.

Main vent location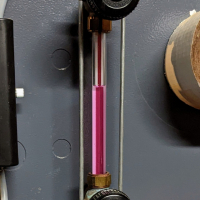 I have a main vent which screws right into the steam main.  Should this valve be mounted directly into the main like this or should I use something to extent it up above it?

If it should be extended higher I can easily buy a 3/4" nipple and a coupler and raise it up but I am not sure if I should use galvanized pipe or black iron?



Thanks,



Chris J.
Single pipe quasi-vapor system.
Typical operating pressure 0.14 - 0.43 oz.
EcoSteam ES-20 Advanced Control for Residential Steam boilers.
Rectorseal Steamaster water treatment
Comments
This discussion has been closed.