Welcome! Here are the website rules, as well as some tips for using this forum.

Burnham V8 Gas gun conversion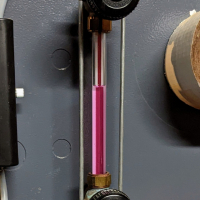 I'm wondering if anyone can tell me if doing a gas gun conversion on a V8 series boiler is a good idea or not.



I have asked one contractor who said he could do it but he would recommend having a new boiler installed instead.  The boiler is a V83 which was installed in 2001 and had the block replaced in 2006.  Hopefully the replacement block won't have the same problem.



Thanks,



Chris J.
Single pipe quasi-vapor system.
Typical operating pressure 0.14 - 0.43 oz.
EcoSteam ES-20 Advanced Control for Residential Steam boilers.
Rectorseal Steamaster water treatment
Comments
This discussion has been closed.