Welcome! Here are the website rules, as well as some tips for using this forum.

DHW with a steamer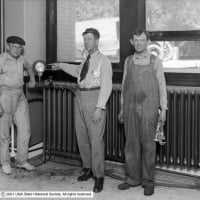 Timco
Member
Posts: 3,039
So I have a steamer of just over a mil btu, 1-pipe, heating an old building with 34 units. all small units. The DHW tank has a leak, about 300 gal, and I have a bid out to replace or move it. Now there is a 100 gal water heater that is circulated into the larger tank. I would like to use the steamer if possible, but do not have enough room to drain my condensate back so it would have to be hot water. Any thoughts on what this does to summertime conditions? No iso valve above the steamer. I may just be dreaming but it would be nice to loose a piece of equipment from that room and just use the steamer.



Tim
Just a guy running some pipes.
Comments
This discussion has been closed.