Welcome! Here are the website rules, as well as some tips for using this forum.

EDR question ?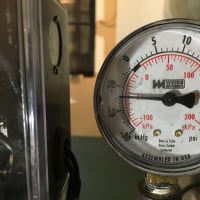 I am doing a survey on a steam system which is mostlyall original  wall convectors except a few which where changed out over the years for god knows waht reasons .They are all 2 pipe convectors with no pervisions for air vents ,opper tube steel fin .The promblem i am having is finding these type of cabinet listed they are flsh mounted using screws instead of the standard slip down with rounded edges.They also have a knob with a small damper which is not the whole abinet length.I have Dan's edr book except i an't find anything simalar and i have looked through all of the edr booklets that i have collected over the years .Is there a standard rating i can use to put me in the ball park and i know that the hieght of the cabinet does effect the output but unless i go back and recheck to see if i missed some thing or if i can find a manafactures marking to ID them i am a little stuck .The boiler that is there does heat up quick and then short cycles but it is hard to fiqure weather it is due to over sizing or due to other issues like bad near boiler piping and hi pressure(needs vaporstat)so it kinda of makes it a little hard to determine whih it is piping ,pressure or no oricifes in some changed out raditors .With the infromation that i have collected from my resources it may seem the boiler is not really that oversized but the curve ball is that another company has looked at the system and quoted a much smaller boiler .I am suspect being they left the boiler operating with a clogged pressretroll running hi pressure but did change the main vents which ended up getting wasted in a few days due to water hammer from the high pressure and water stacking in the returns .They did not come back to correct but still sent a quote .Any i hate to say rule of thumb for wall convectors would help .peace and good luck clammy
R.A. Calmbacher L.L.C. HVAC
NJ Master HVAC Lic.
Mahwah, NJ
Specializing in steam and hydronic heating
Comments
This discussion has been closed.