Welcome! Here are the website rules, as well as some tips for using this forum.

Thoughts on steam systems opitions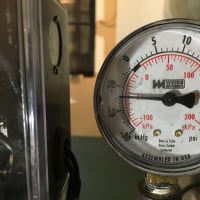 Looked at badly piped boiler which is oversized also but only 10 years old .It is rated at 500 edr and the system only has about 320 edr .There is alot of work to be done pipe wise like lowering returns ,re doing venting aside from istalling a real header ,equilizer and hartford loop ,they also need a vaporstat and most likely some orifies installed in some removed wall convectors.It is basically like installing anew boiler aside from getting rid of the old one  .Through my reasearch i have found i can replace the gas orifices and lower the mainfold pressure (from tech service ) and lower the output from about 12000 to 15000 btus .Is it worth it or should i consider just replacing it ?I hate the idea of throwing away a 10 year old boiler and i don't think the repipe is a total waste it is needed either way and most will be able to be reused whent eh boiler finally gives up the ghost .Price wise as we all know won't be discussed but all the piping price is just minus the new boiler so there is a bit of a saving in the just re pipe but do you think it is worth it?Thanks for any thoughts peace and good luck clammy
R.A. Calmbacher L.L.C. HVAC
NJ Master HVAC Lic.
Mahwah, NJ
Specializing in steam and hydronic heating
Comments
This discussion has been closed.