Welcome! Here are the website rules, as well as some tips for using this forum.

Job quotes on tough jobs where do u stand ?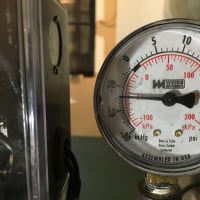 Not getting into pricing at all but in these tough times what type of adjustments do you take into consideration on jobs with alot of equiptment and that are very tough to do say this example is 2 unico systems on a 3 story building which has very limited space no attic and working 1 system from a 3 rd floor knee wall and another from a basement .also note that the duct side shall be properly layed out so there will more then the required 6 hits per ton due to the lenght of alot of runs and that i am very limited as to making the supply ducts longer  and that the return side will be multi  returns with a hard ducted  return worked from a knee wall with oval to a small top attic  and also a 2 nd  floor  return lay out also all r 8 insulation .I know what the price should be but some times when you put it all on paper it is a large number and i already know that any others prices from others  would be lower and i know that it will not be as quite nor set up as manafactures guide line want it and will not be insulated properly .i know times are tough and the tough get going but where the hell are they going?Job is also a cruise away with tough parking ,tolls and of course urban crime also .thanks for some insight  peace and good luck clammy
R.A. Calmbacher L.L.C. HVAC
NJ Master HVAC Lic.
Mahwah, NJ
Specializing in steam and hydronic heating
Comments
This discussion has been closed.