Welcome! Here are the website rules, as well as some tips for using this forum.

weil series580 steamer 2 stage oil burner?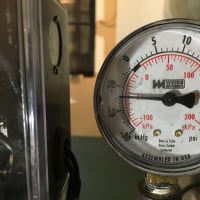 Was wondering if there is a 2 stage burner for a weil 580 ,weil site does not show that there is one avaiable for this boiler ,i am wonder if any one knows what manafature makes one that will work on a 580.it would be nice to have on this size boiler to stop short cyling plus there is a loop hot water  cast iron baseboard off the botton of the boiler which i know short cyles the boiler when it is the only thing calling.Thanks for any info .Peace and good luck clammy
R.A. Calmbacher L.L.C. HVAC
NJ Master HVAC Lic.
Mahwah, NJ
Specializing in steam and hydronic heating
Comments
This discussion has been closed.