Welcome! Here are the website rules, as well as some tips for using this forum.

Help read these numbers...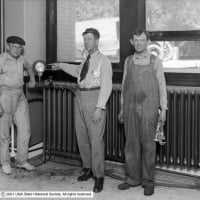 Timco
Member
Posts: 3,040
I am just breaking into AC as we type. Got a call today about a frozen condenser and found a pound of dog hair welded to the inside of the coil. I cleaned the coil, cleaned the condenser and took these numbers



Outside air 93* 26%rh

Register reading after being on for 15 min 58.2* 56%rh

Suction temp 60.4*

system charge 60# even suction, 215# liquid side.



The house was getting cold when I left but I would like to learn what these numbers really tell me about the system's health. Of course I changed filter and left 5 behind.



Thanks in advance, Tim
Just a guy running some pipes.
Comments
This discussion has been closed.