Welcome! Here are the website rules, as well as some tips for using this forum.

Electrical Problem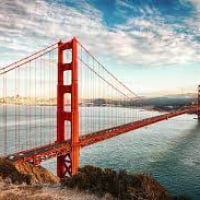 I've got a customer that owns a small apartment building with radiant heating in Berkeley.  They have 2 original A.O.Smith cast iron boilers that are wired in parallel.  When a thermostat calls for heat, a relay closes sending 24 volts to both boilers via an outdoor sensor (WWSD) and an aquastat; very simple.



The problem is that when you try to connect the green ground wire on boiler #2 from the ignition control module (S8610U) to the grounding clip on the gas valve, there's a spark and then boiler #1 shuts down and boiler #2 won't fire.



I've replaced the ICM to no avail.  And I've by-passed the WWSD and aquastat......nada.



I could leave the ground clip off the gas control to allow it to work properly, but this does not seem right.  I'd like to find out the answer.



Can anyone help?
8.33 lbs./gal. x 60 min./hr. x 20°ΔT = 10,000 BTU's/hourTwo btu/ per sq ft for degree difference for a slab
Comments
This discussion has been closed.