Welcome! Here are the website rules, as well as some tips for using this forum.

baxi luna plate exchangers and hard water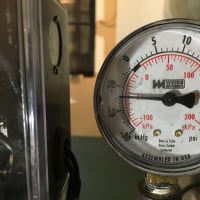 I recently looked at  a hydrotherm celtic wall hang replacement i was planning to replace with a baxi luna combi unit the custermer was a bit concerned because the water in the area has a 10.5 water  hardness according to the town water dept .I am wondering how the plate exchanger will hold up to such hard water ,There is no space to install any water softern being this is single mech room where all the boilers are located this is a condo building .I am wondering if i would be better off using a heating only boiler and just use the existing indirect tank that is already there.Every unit there has signs of the hard water from the accumalation of scale on valves and on the air elimators .I was thinking about filling the boiler with bottled water being it is only a single loop of baseboard for a 2 bed room condo just to over my butt and trying to avoid any possible issues .thansk for any insight on the water hardness and  heating domestic  water through a plate exchanger .Thanks peace and good luck clammy 
R.A. Calmbacher L.L.C. HVAC
NJ Master HVAC Lic.
Mahwah, NJ
Specializing in steam and hydronic heating
Comments
This discussion has been closed.