Welcome! Here are the website rules, as well as some tips for using this forum.

gas conversion guns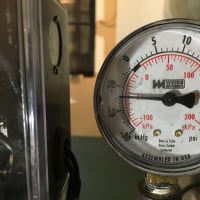 I have a job with a 14 year old weil mclean gold steam boiler oil fired well the in ground tank is going on 60 years old and i have done what i could to lessen the constant service all for plugged filter nozzle strainer by swithing from a 2 pipe to single pipe with a tiger loop works exellent until now just had to replace the a pump last night due to moisture in the tank and that moisture seams to kill the pumps about every 2 years or so ,had a hard time clearing the oil line espically since they where redone by myself about 2 years ago (6 co2  carts and hand pumped )So that's the back ground and hears the real question should this boiler just be replaed with a gas steamer or should i throw a conversion gun on her ? also the water side of the boiler was not set up to be properly leaned i have many times to get the plugs out but no go ,i have tryed with everything i got even a 3 ft creasant with a helper bar nearly flipped the boiler so the mud  legs and water side are not in good shape as for how it performs ( the boiler ) quite good she only burns about 700 gallons a season ,is it worth it to change the gun or just replace the boiler thanks peace and good luck clammy
R.A. Calmbacher L.L.C. HVAC
NJ Master HVAC Lic.
Mahwah, NJ
Specializing in steam and hydronic heating
Comments
This discussion has been closed.