Welcome! Here are the website rules, as well as some tips for using this forum.

condensate pumps and water legs advise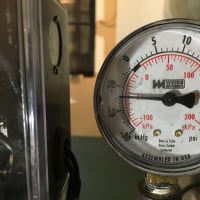 I want to make sure i'm not off base in my thinking that a water leg before a condensate pump inlet  will restrict air venting from  the gravity return and may cause slower disharge from f&t traps and also mask failed further down the line by seal em them from the condensate pumps vent because of the water leg.If i am correct in my thoughts then i guess i'm not crazy to think that after i re pipe the gravity return with out the water leg ,that i may see steam out of my recievers vent and that the f&t which was installed at the end of one gravity return is probalby hiding a bunch of fail traps ?thanks for any advice some times ya need to  confirm what you think you know  peace and good luck clammy
R.A. Calmbacher L.L.C. HVAC
NJ Master HVAC Lic.
Mahwah, NJ
Specializing in steam and hydronic heating
Comments
This discussion has been closed.