Welcome! Here are the website rules, as well as some tips for using this forum.

repair or replace advice ?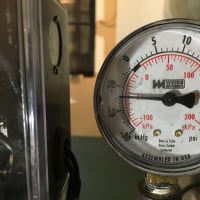 Wondering what the pros would suggest and of course the HO a bit tight on money so here's the deal .20 year old utica steamer that has not seen any maintance and is a mix of gravity flow and counter flow steam mains ,it also has a original wet return which is semi corroded and partial clogged a non funtioning lwco and some rotted and dripping wet return piping near the boiler ,the HO stated that his auto feeder has failed and did flood the system last season ,sine then the HO has staed that the boiler has to be feed water every day or so .I took a quick look at it  and told him that for starters his lwco needs to be replaced and that so near boiler return piping needed to be repaired also on top of trying to remove the crude from the wet return ,i will go back and pull the flue colletor off and check  for signs of section damage and leakageby flooding the top boiler setions if it does not leak  ,for you guys does it make sense to do all these repairs on a boiler that may only be 20 years old but looks like maybe 35 years old .Also there are no main vents and the counter flow main is not dripped and of course the near boiler piping is not properly sized nor piped corretly and the boiler is not sized properly she is oversized for sure .The home is well over 100 and the rest of the original steam piping was definetly not done by a dead man maybe by a helper left to fiqure it out .Thanks for any advice i some times just don,t know which way to preceed on jobs like this my first and real thinking is to resize and replace the boiler and returns pipe it correctly vent the gravity main and  size and replace the rad vents .But i'll admitt i am at a fork in the road . thanks peace and good luck clammy
R.A. Calmbacher L.L.C. HVAC
NJ Master HVAC Lic.
Mahwah, NJ
Specializing in steam and hydronic heating
Comments
This discussion has been closed.