Welcome! Here are the website rules, as well as some tips for using this forum.

Cool pics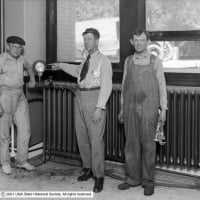 Timco
Member
Posts: 3,026
Have you ever seen a sight glass like this? Water etched grooves in it until it just fell in two. Other pic is before pic of bad pipe job I am re-piping now. Highest point on main was just above boiler and slanted down for 20' to this 90, last before turning up into orig main...Nice water line trapped in main, eh? Bad banging from this ftg. Pics of my new header & piping tomorrow.



Tim
Just a guy running some pipes.
Comments
This discussion has been closed.