Welcome! Here are the website rules, as well as some tips for using this forum.

Riser horizontal runs?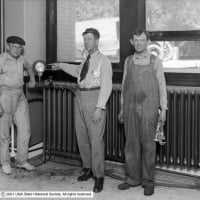 Timco
Member
Posts: 3,039
I am making a new header for a smith 11 section boiler and had a question I did not see in Lost Art. After coming up the 24" to header from water line should I run horizontally to get the header lined up with the return tap for the equalizer or just close nipple from riser to header and run across to return below the equalizer? Second is manual shows LWCO's piped on side of boiler, but any reason why not to pipe them so they sit in front of boiler for ease of weekly blow-down?



Tim
Just a guy running some pipes.
This discussion has been closed.