Welcome! Here are the website rules, as well as some tips for using this forum.

Oh my God?? Dan saved 65 pages of my posts!!!!!!!!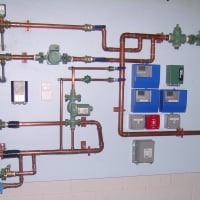 Wow!! Dan,

I clicked on my name and found 65 pages of my posts. I couldn't believe it? You saved all of that. I started to read some of it. It was like strange. It felt really weird. It goes back years!!!!!!!!!!!

Like going back and looking at what you thought about years ago. No distorting the facts in ones head. Its all there!!!!!!

I felt like I entered the twilight zone!!!!!!!!

yoooooweeeeeeyoooo!!!!!

Thanks Dan!!!

I think???????????

Real scarry!!!!!!!

John
I am the walking Deadman
Hydronics Designer
Hydronics is the most comfortable and energy efficient HVAC system.

Comments
This discussion has been closed.