Welcome! Here are the website rules, as well as some tips for using this forum.

Boiler turns on everytime Air-Handler does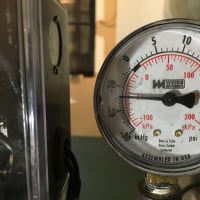 Hello forum...I have a Weil McLain P-WGO-4 boiler running my Hot Water and my Air Handler (First Co. 48MBXR-4HW). The HW tank, air-handler, and boiler are all within a few feet of one another. I've noticed that the boiler turns on each time the air handler gets a call for heat. The temp on the boiler reads 160 before and after the unit turns on. Is there a way to add a thermostat so that the boiler will only turn on if the water temp in the air handler gets too low? Seems like that's how it should be.

Thanks, Tim
R.A. Calmbacher L.L.C. HVAC
NJ Master HVAC Lic.
Mahwah, NJ
Specializing in steam and hydronic heating
This discussion has been closed.