Welcome! Here are the website rules, as well as some tips for using this forum.

I need to learn how to weld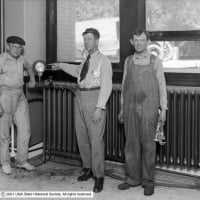 Timco
Member
Posts: 3,026
Both Lincoln & Miller have great welding basic instructions on their websites, but the bottom line is you need to get your hands on a welder ( I like gas-shield MIG) and some scrap steel and weld, weld, weld. Miller has a great newsletter with welding fourms and cool projects. I own a Millermatic 175 and it really welds smooth compared to 100 A smaller welders.

Tim
Just a guy running some pipes.
Comments
This discussion has been closed.