Welcome! Here are the website rules, as well as some tips for using this forum.

tough guys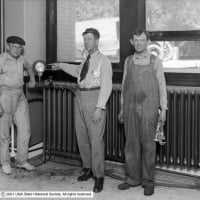 Timco
Member
Posts: 3,026
I found this book in an antique store today. 1951. Some chapters are: change over, boilers, boiler construction, pumps, forced draft blowers, fuel oil systems, boiler feed water, steam plant operation, fireroom operations, boiler maintenance & repair, casualties and their handling, compressed air systems, oil and water king, distilling plants, records & reports, shipboard damage control, and more. There guys must have been tough old salty dogs...and they earned their pay apparently from reading just a bit into this 'restricted' book...

Tim
Just a guy running some pipes.
This discussion has been closed.