Welcome! Here are the website rules, as well as some tips for using this forum.

Reducing cold infiltration from AC registers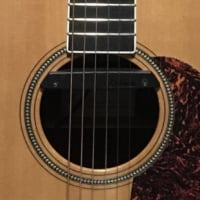 AC system is in attic, covers 6 rooms 1st and 2nd floor. We're working on dining room ceiling and now that the register is temporarily off--see photo-- I'm noticing alot of cold air blowing down from cold attic.

Of course with register on it's probably less but damper has been open year round. I thought perhaps a chimney effect was happening, with heated air rising up into 2d floor return register, then coming down through ducts. But I checked and there didn't seem to be much air flowing into the register, though it's much larger than a single duct so perhaps that wouldn't be as noticeable.

I suppose the easy answer might be to lightly mark the register's damper setting for summer use, and then close all the dampers--both at individual registers and at the manifold in the attic--every winter. And maybe also the return register as well.

I'm shocked I never thought of this before, but seems like quite substantial infiltration.

Thanks,

David
Comments
This discussion has been closed.