Welcome! Here are the website rules, as well as some tips for using this forum.

two-pipe or loop???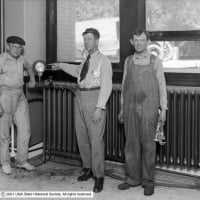 Timco
Member
Posts: 3,026
Apartments are 950sq', 500sq', 850sq', 750sq'. Large home converted to 4-plex in 1935 or so. Bought my Crown atmospheric boiler today. 140k btu. (double brick ext walls, not much insul in attic, all original single pane windows...3 large ones, several smaller ones. No storm windows. Was (am) considering grundfos 15-42's, but boiler came with 007. Should circ fine, but I like the grund's.

Thanks for the opinion....

T

<A HREF="http://www.heatinghelp.com/getListed.cfm?id=387&Step=30">To Learn More About This Professional, Click Here to Visit Their Ad in "Find A Professional"</A>
Just a guy running some pipes.
Comments
This discussion has been closed.