Welcome! Here are the website rules, as well as some tips for using this forum.

Always wear protecton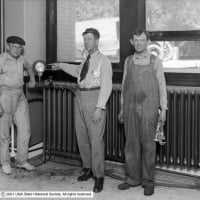 Timco
Member
Posts: 3,026
Got a call to fix a dryer vent & had to take off my shoes to work in this very high end condo. While sitting indian style behind the dryer my leg fell asleep and I tossed my leg back to stand up and stabbed my foot with the tin snips tip. I bled all over the lino behind the dryer, and had a giant pool by the time I could get it to stop bleeding. Hands, floor, sock was soaking, and such. Shoes would have saved me from this stupid mistake. Not again...foot protection from now on!

Tim
Just a guy running some pipes.
Comments
This discussion has been closed.