Welcome! Here are the website rules, as well as some tips for using this forum.

How Low Can You Go?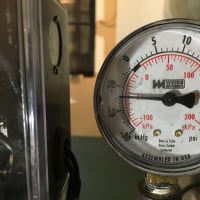 On a home i did a few years ago the HO advised me by mistake at night he lowered his t/stat to what he thought was 65 but was 55 (bad eyes) only to wake up at about 2 o clock with the bed covers on and a very cold nose ,so he went to his stat to see his mistake and find that the house was at55 degrees ,as always i set up my central a/c sysytem so the master bed is always a bit cooler then the rest of the house ,i was cued into this years ago my a fellow a/c designer installer he stated that you must always have a cooler master bed why i asked he stated because that where all the family decession are made it made sense so i set up my duct work to allow for the mb to be at least 2 to 4 degree cooler then all the rest of the house .This system was in a expanded cape 12 seer 4 ton R 22 system the home was a little over 1800 sq ft peace and good lucj clammy
Comments
This discussion has been closed.