Welcome! Here are the website rules, as well as some tips for using this forum.

cleaning coil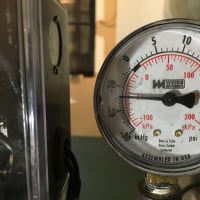 Even though alot of companies use power washers which i object to compleatly , i have always had great results with a hand pump chemical sprayer ,graingers has a good acid restintance one just remenber to always hose it out and sprasy fresh water through it after each use or end of the day .I have found that vapco is one of the best coil cleaners it is non acid but a little hard to find this stuff works excellent on greasey refregeration condenser coils and a/c condenser and evap coils .I know on furnces it can be quite hard i always try to sell a good hepa or eac on all my furnace and split systems a clkean evap coil is a happy one .When cleaniong seasons comes i also have a small back blower that doubles as a leaf vacume works great on removing all the little stuff that settlers inside the condensing unit and then just blow all that extra mulch out of the way to .Usually afet a good spraying of coil cleaner i just hose it off with fresh water and on a evap i set up a small wet vac and use another sprayer with fresh water after the chemicals have cleaned away any dirt .peace and good luck clammy
Comments
This discussion has been closed.