Welcome! Here are the website rules, as well as some tips for using this forum.

outside side wall mounted condensing units?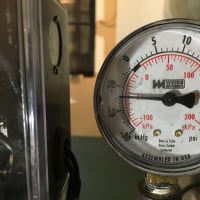 I am in need of a few photos of a side wall mounted condensing unit of any brand like sanyo or mits for a custermer to see being that no matter how i explain it he can not visulaze what i mean .I have check some website and have found no pics of a wall mounted condensing unit ,i have done a few but i have no photos and my camera is done and yet to be replaced ,the job in question will be using a mits pca cieling mounted fan coil and a 42,000 but outdoor condensing unit we will be installing 2 systems this is the first of 2 going in because of rentovation to the building and other equiptment being installed they in turn destroyed the existing a/c duct work to such a extent that there no room to correct some terrible duct offsets which have choked all air flow the original a/c systems are a total nitemare with insuffecent returns and to boot all the duct runs through another rental space with no access plus after all the cooling loses and extremely long ref lines this is are only and best solution to cooling this bagel shop thanks in advance peace and good luck clammy
R.A. Calmbacher L.L.C. HVAC
NJ Master HVAC Lic.
Mahwah, NJ
Specializing in steam and hydronic heating
Comments
This discussion has been closed.