Welcome! Here are the website rules, as well as some tips for using this forum.

Corbond or Icynene? Shrinkage?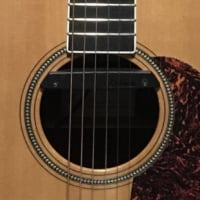 This will be an un-vented attic. Some techs I've spoken to do not like closed cell (corbond) due to its lack of moisture permeability. It does offer a higher R factor but is reputed to out-gas or reduce R factor over time. Icynene is said not to shrink, but I have a piece of open cell (not icynene but another brand) that I swear has shrunk substantially in a year--though I can't be sure it wasn't squeezed a few times, which would compromise the size.

The beams under my eaves are 5.5", gable walls are 4" so the corbond would offer more R factor, though I know it is said that due to the foam's sealing abilities, an R19 with foam is supposed to actually be almost equal to R38 equivalent fiberglass. Though I want as much insulation/sealing as I can get, I also understand that the first 5.5" of icynene gets you 95% heat flow reduction, and 10" gets you only 97.3%, so there are diminishing returns.

I will consider dealing with the thermal bridging of the edges of the beams by nailing up 1" styrofoam boards then 1/2" sheetrock over that.

Any thoughts?

Thanks,

David
This discussion has been closed.