Welcome! Here are the website rules, as well as some tips for using this forum.

staple up w plates insulation opitions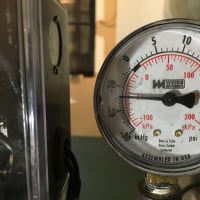 Wonder what the train of thought is on insulating a extruded plate system.I am kinda on the fence weather to insulate with a air gap or with out .I am leaning towards leaving no air space and insualting w a mimiun of r 30, the  basement is heated .My feeling is that with out a air space and using  plates i will get a better responce and better out put at lower temps then with a air gap,Thanks peace and good luck clammy
R.A. Calmbacher L.L.C. HVAC
NJ Master HVAC Lic.
Mahwah, NJ
Specializing in steam and hydronic heating
Comments
This discussion has been closed.