Welcome! Here are the website rules, as well as some tips for using this forum.

expansion tank connection side down question


found this statement in a previous post however long ago

Consensus seems to be connection side up
IBR Guide: "Always mount the tank with its system tapping UP, never on its side or upside down. This ensures the diaphragm will always be wet, avoiding cracking due to drying out of the elastomatic."

mounting with threaded connection up, such as with using the old taco air scoop (which is the only way you can do it with a taco air scoop) then when the bladder in the tank fails the tank will fill with water and offer no compressible air buffer to manage water thermal expansion.

but if you mount the tank upside down, so to speak, with the tank connection on the bottom, then technically you don't even need a bladder in the expansion tank right? Because if the bladder does fail the air is going to be pushed upwards into the tank is it not and there's no where else the air can go? So isn't the argument of how the diaphragm not being wet and cracking and drying out kind of a mute point if you mount the tank upside down?

With the expansion tank mounted vertically and connection side down, regardless if the inner bladder or diaphragm is good or not won't the tank function indefinitely... until it rusts out and springs an leak externally?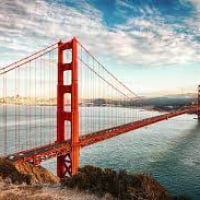 Comments