Welcome! Here are the website rules, as well as some tips for using this forum.

1985 called it wants it's water heater back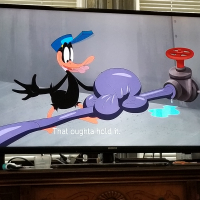 Look at this beautiful old girl. She's getting all gussied up to heat my water. We started off on the wrong foot when I snapped the cold side nipple off, but I dug it out and gave her a new dip tube and anode. We're almost ready to see how I did. 
Although I'm beginning to think this house may have pretty high pressure. I have at least 5 leaks with aqua pex expansion piping. 
Serious question. The house is set at 55 degrees because I'm not living there. It's definitely colder than that in some places. Does the type A pex (expansion) need to be warmed up? I don't notice anything out of spec with the leaking joints. I'm going to check the pressure tomorrow but that shouldn't cause so many leaks. Only one leak is on the junk hdpe fittings I cheaply decided to use the other leaks are brass to pipe connections even with different brands of fittings. 
Comments